Deaf Dog and Nonverbal Six Year Old Find Friendship Together
When Brandi Guillet adopted Connor as a baby, she knew he'd have special needs, and she knew she had to get her now six year old son a companion that would truly understand him.
When Brandi set out to find her son a special friend, she had no idea that she was about to find the perfect companion for him. She began her search for a dog at the Coastal Boxer Rescue of Florida, where she volunteers, when she met a white Boxer named Ellie who is deaf, but responds to sign language –  which Connor uses to communicate.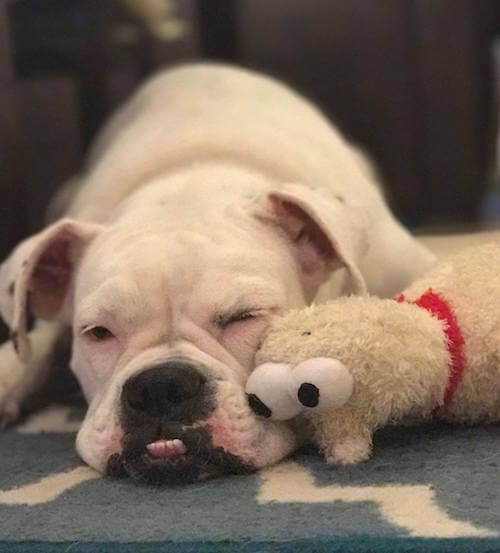 Though it hasn't been long, Ellie settled right in to the family and, as Brandi hoped, shares a special bond with Connor.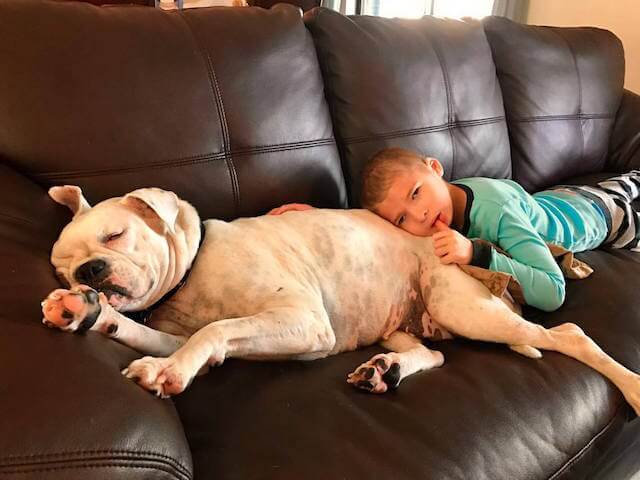 "Connor is on the autism spectrum and has meltdowns to where he is on the floor crying very loudly," she told iHeartDogs. "Ellie always stands over him as if she knows he needs comfort."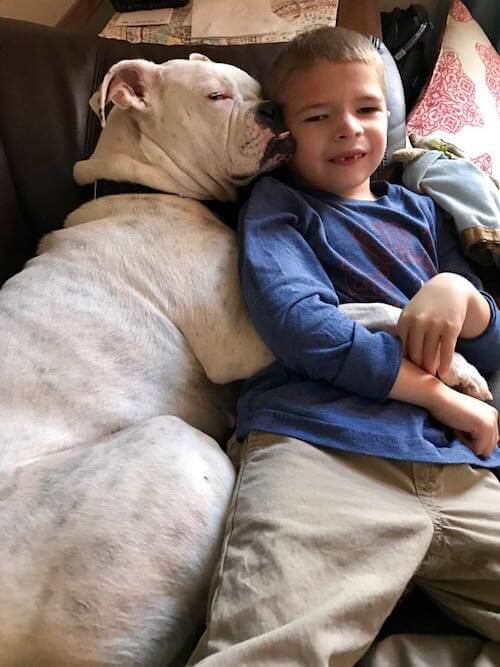 The two don't need words in order to understand each other, and Ellie seems to be especially intuitive to how her human is feeling. Plus, there's the language that they both understand.
"It is the most beautiful thing in the world to see my son be able to communicate through sign with Ellie," Brandi said.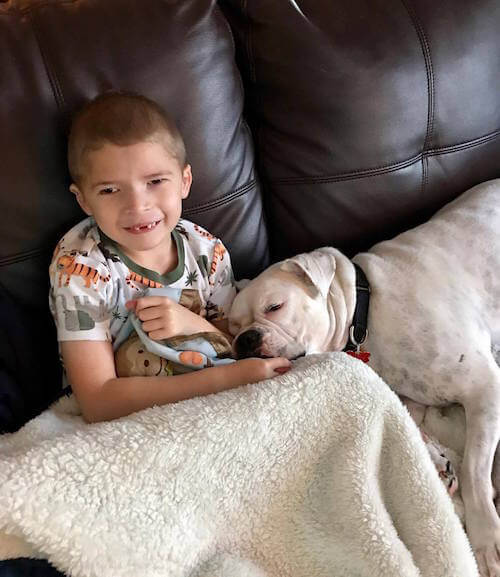 "I also believe that special-needs dogs are amazing for kids with special needs (or adults)," she said, adding,  "there is something beyond special about Ellie."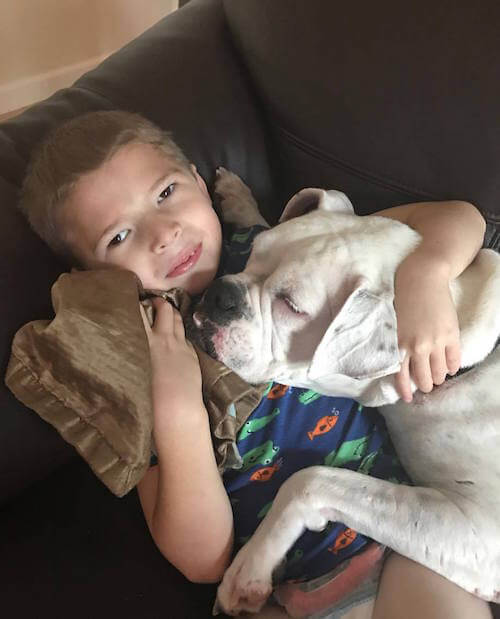 The Coastal Boxer Rescue of Florida is a non-profit organization that is run solely by volunteers. To help them support and re-home dogs like Ellie, click here – and don't forget to browse their adoptable dogs!