Shelter Dog Separated From Pups Pampered on Mother's Day
Sometimes our canine companions deserve to be spoiled just as much as we are.
For this dog, that day was Mother's Day.
Maye, a shelter dog from Atlanta, was picked up this past Mother's day by shelter volunteer Nancy Riley-James. Riley-James noticed from the dog's underside that Maye recently had a litter.
According to The Dodo Riley-James decided that given the holiday, Maye deserved a vacation.
"Moms need a break! This four-legged mommy needed one, too," Riley-James told The Dodo. 
The two stopped for brunch at a local eatery in Atlanta that is so friendly to pups that there is even a canine-centric menu.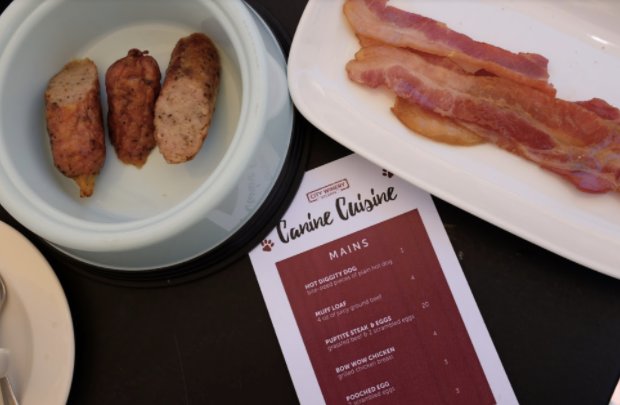 After their meal, Maye and Riley-James had dessert at King of Pops, a popsicle stand that caters to both humans and dogs.
At the end of the day, the two relaxed in a local pet-friendly hotel–and the hotel supplied new chew toys for Maye.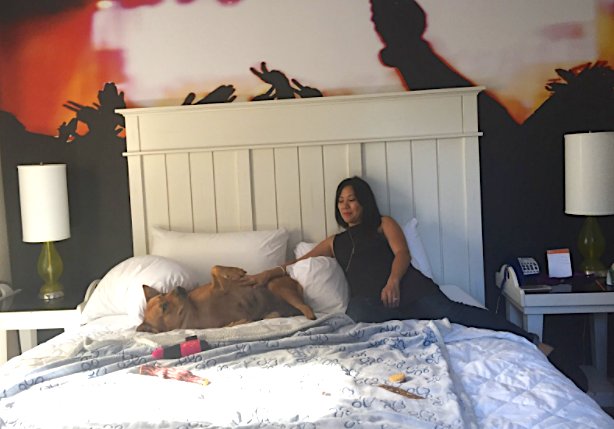 "She loved being in that [hotel] bed," said Riley-James. "That was probably the most comfortable, peaceful rest she has had in awhile."
"Getting out of the shelter for a day out is great for dogs, because it allows them to leave the stressful shelter behind and truly relax," Karen Hirsch, spokesperson for LifeLine Animal Project, told The Dodo. "And the individual attention that they receive means the world to them. They seem to bask in it. It seems to recharge their batteries, making shelter life more tolerable."
Images via The Dodo