Each box contains 2-3 extremely rough and tough chew toys and 3-4 delicious and nutritious treats!  Including our own toys made in-house here at Bullymake!
We have tested every toy we send on nearly every power chewing breed.  Pit Bulls, Bulldogs, Great Danes, Labradors, Golden Retrievers, Mastiffs, Boxers, Cane Corso, Rottweiler, American Staffordshire Terrier, Beagles, Boston Terriers, and EVERYTHING in between.
These toys are the toughest around. We send a monthly variety of toys made of different materials and all toys we send have a 14 day longevity guarantee!
The Bullymake Bow Tie ($22)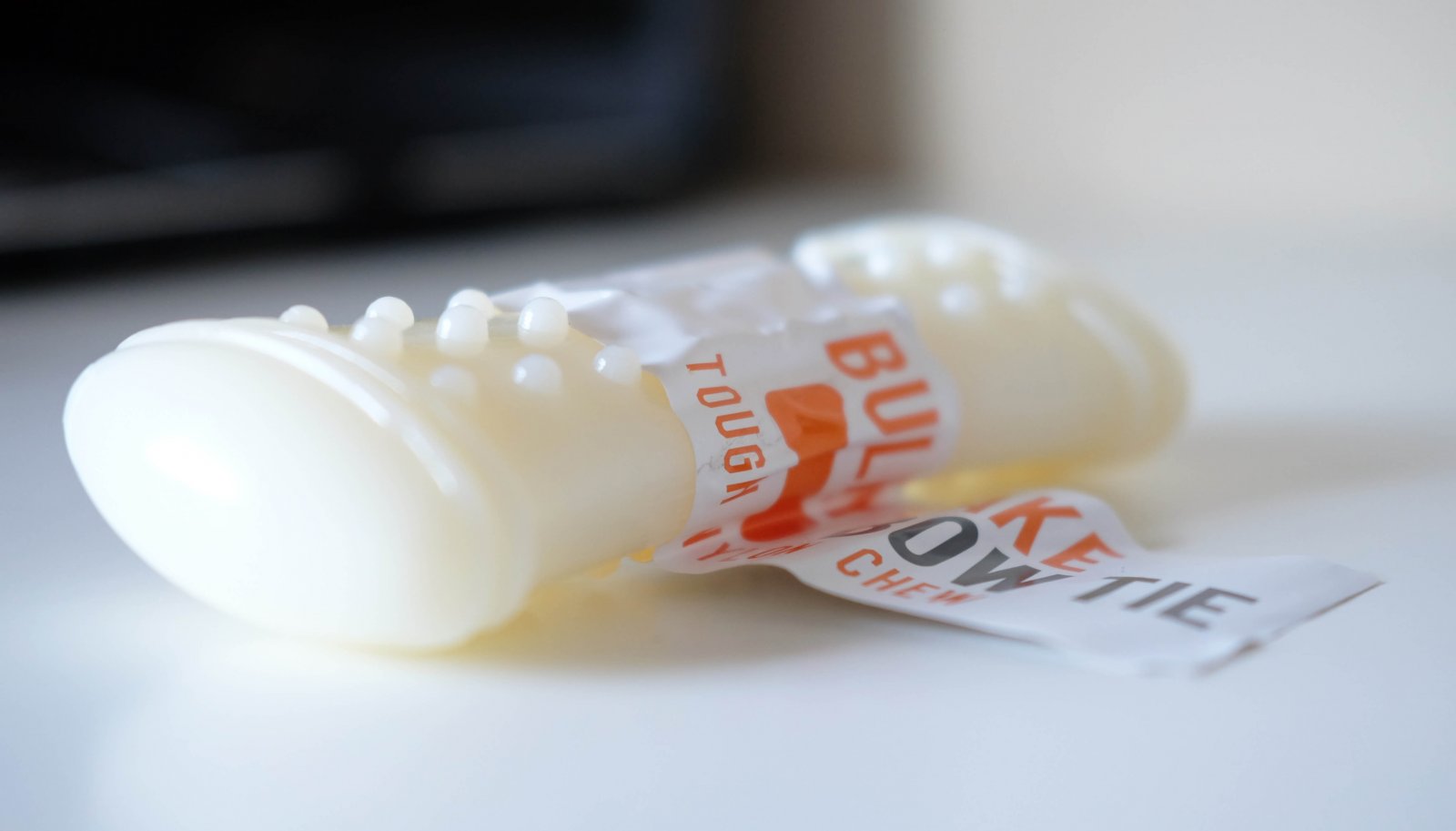 Bullymake Bow Tie Action Shot!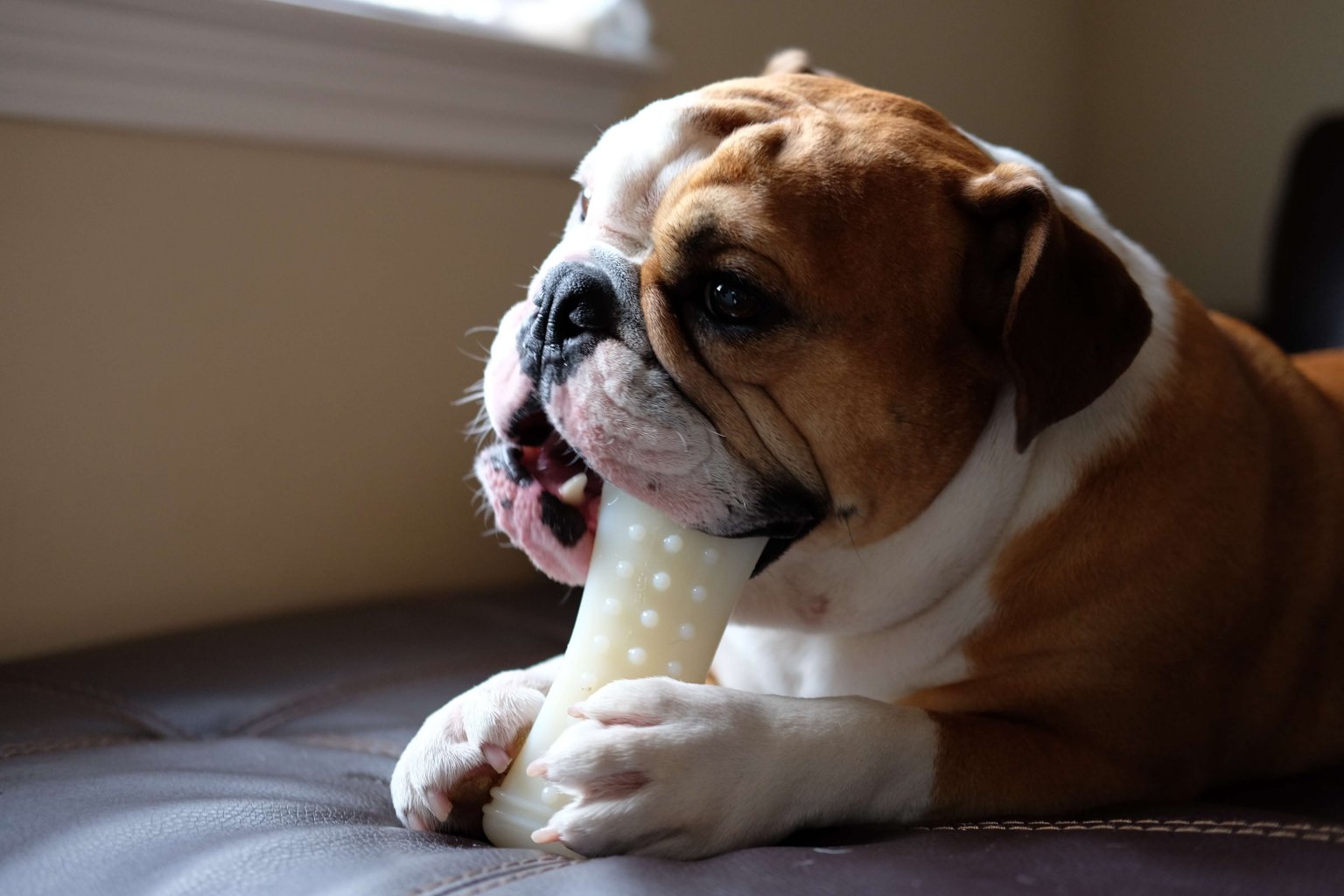 100% Rubber Tough Treader ($20)
Heavy Duty Treat Dispensing Magnum Can ($22)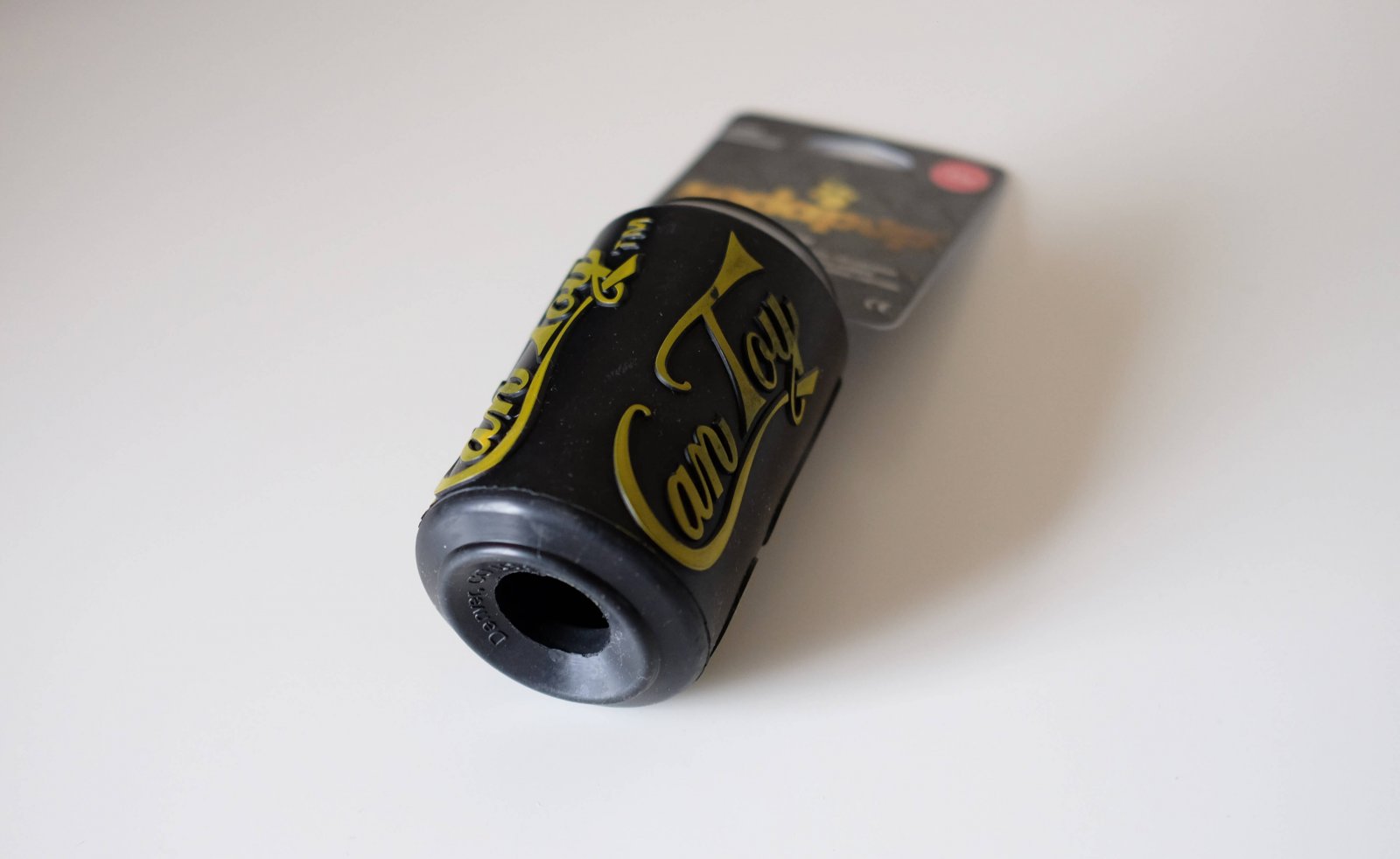 Bacon Filled Straight Marrow Chew ($18)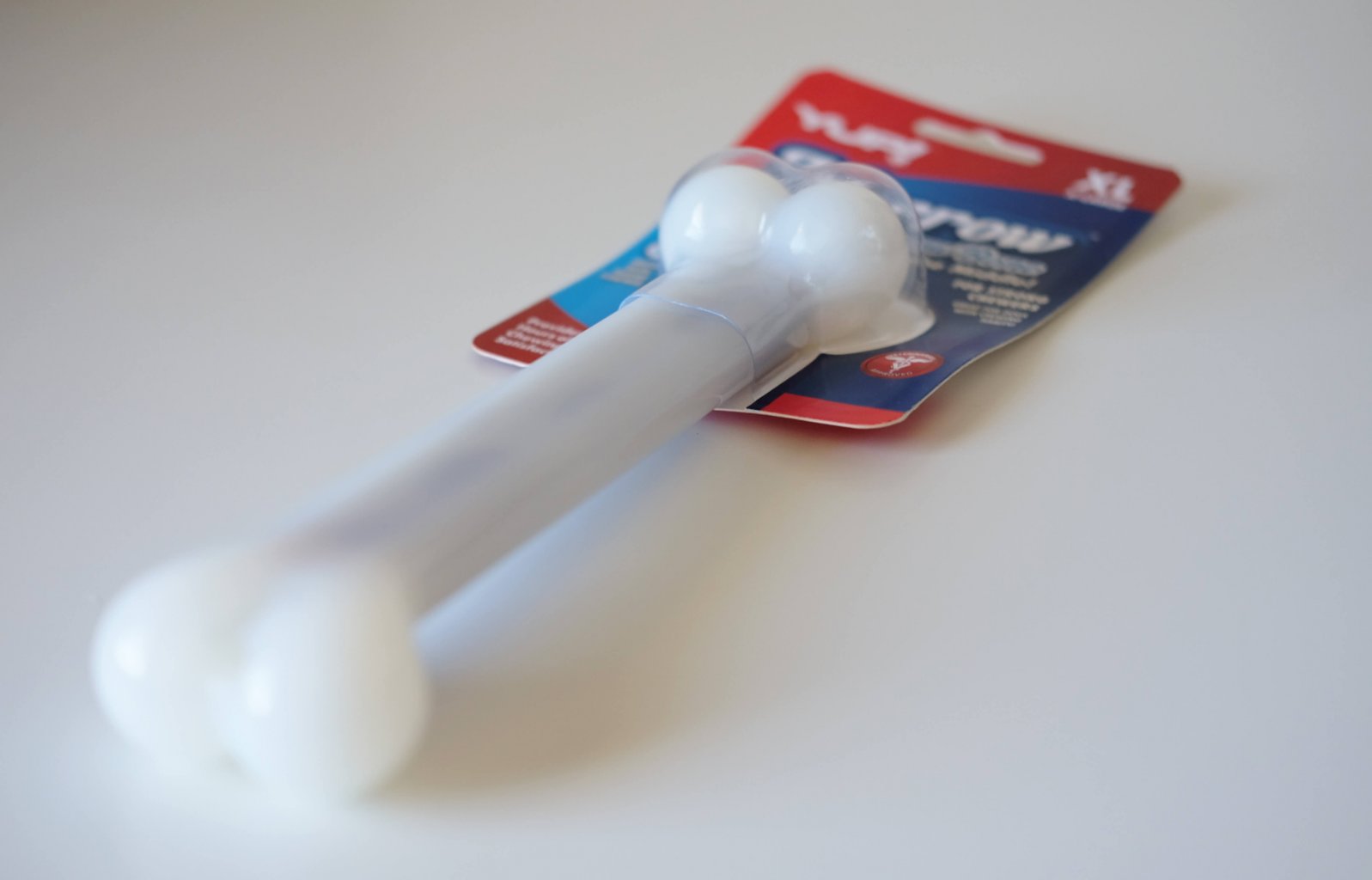 We also make our own treats here at Bullymake + send a variety of other awesome options!
Treats are 100% natural, healthy, and delicious.  We even cater around allergies and have a "Toys Only" option!
Bullymake Salmon Skippers ($9)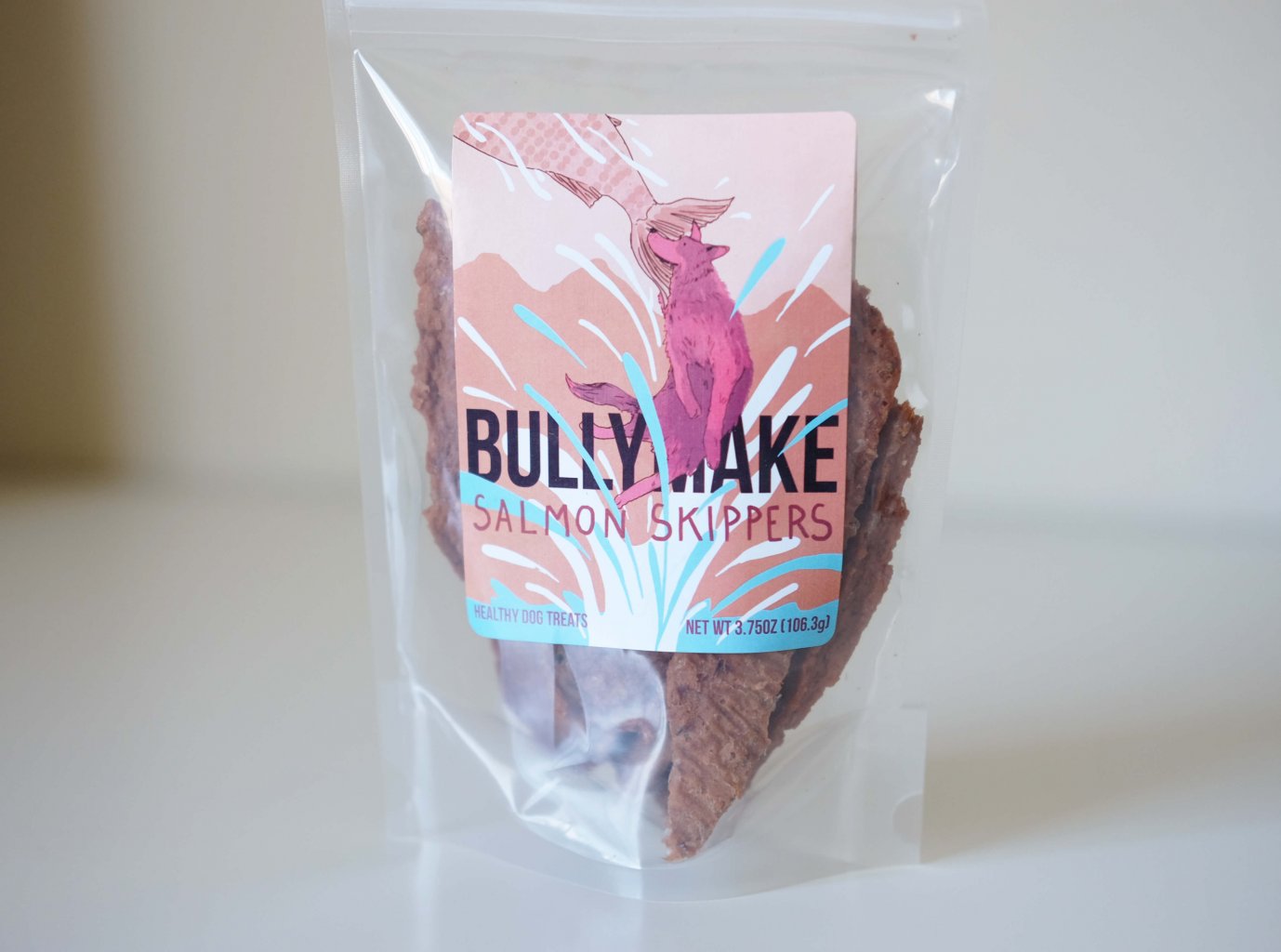 Beef Liver Tips by Butcher's Block ($8)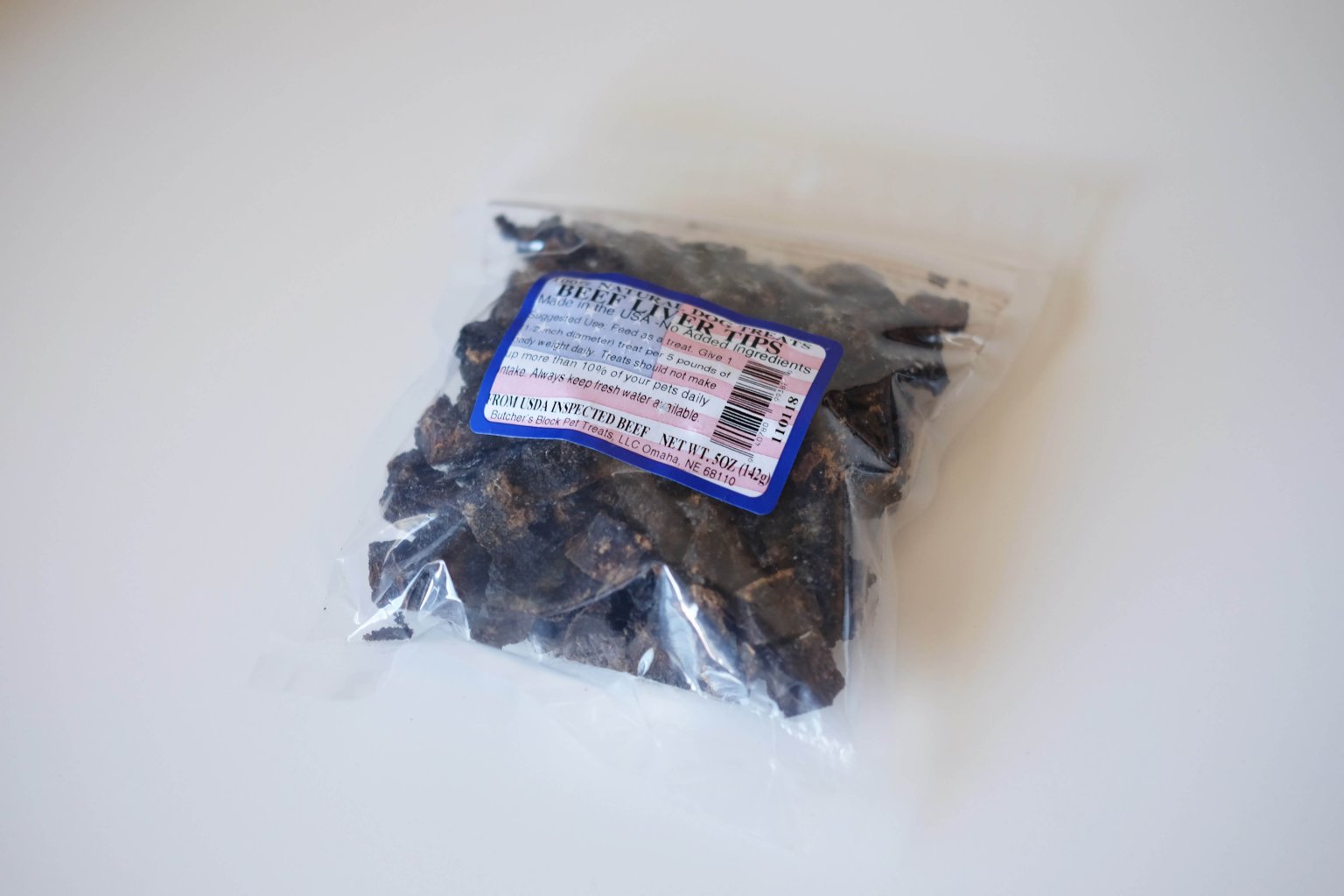 100% All Natural Beef Trachea Chew! ($8)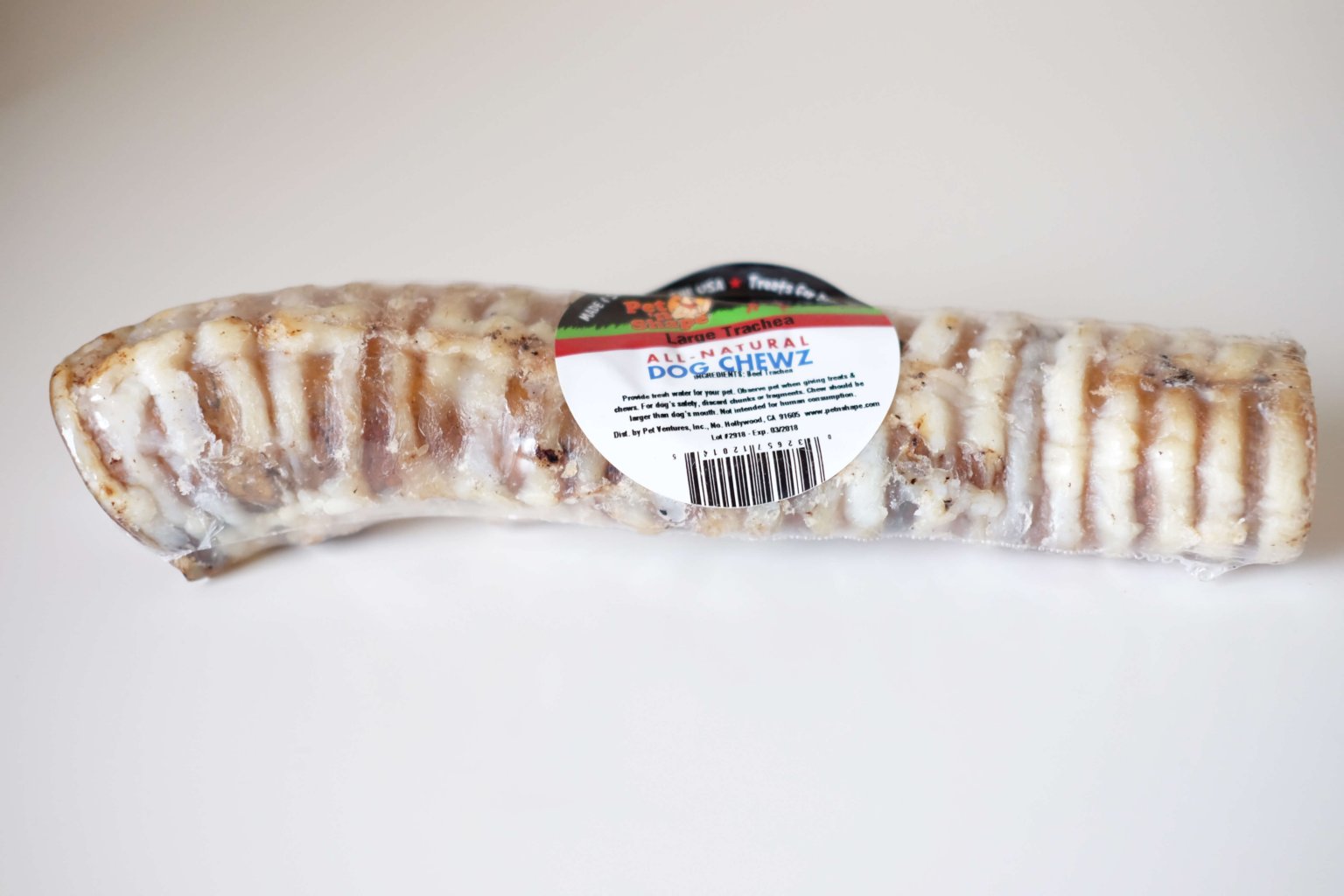 Use our live chat or send us an email if you have any questions at all and join us today for your first Bullymake Box!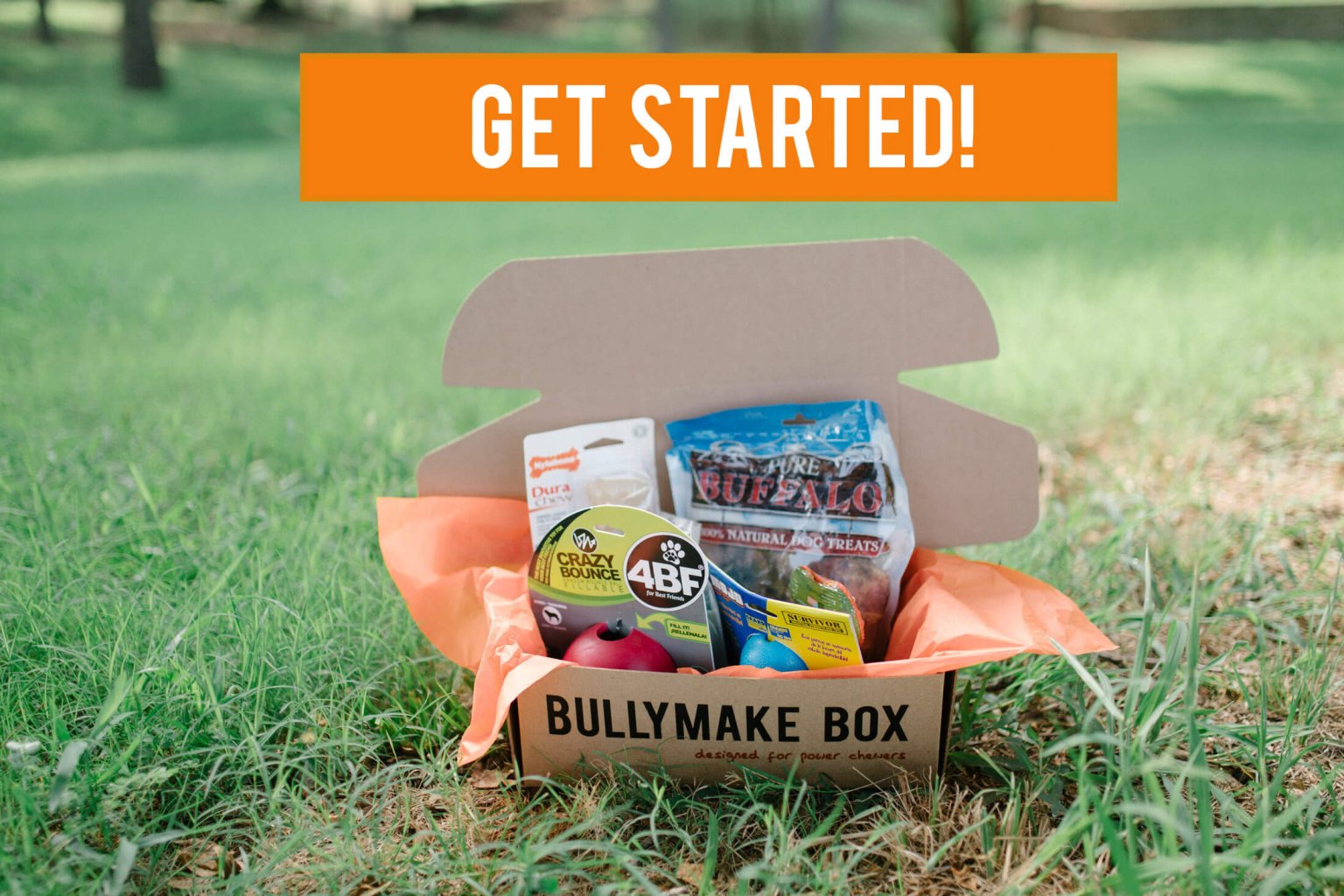 THE APRIL 2017 BULLYMAKE BOX – CURRENT BOX