Hey Dog Lovers,
We are team Bullymake.  And we have one goal:  To bring a subscription box that's suitable for power chewing pups!
This company started with a couple of Bulldog owners with a big problem! [Hence our name: Bullymake]
We would buy toy after toy, and tried many different subscriptions.  But the items we received lasted merely minutes.
We realized that this is a widespread problem, and there are TONS of dog breeds out there that can use our product!
So we made the Bullymake Box – a subscription box that's suited for dogs that have an easy time destroying toys and treats!
It's a box designed for power chewers.
Just look at all these happy pups!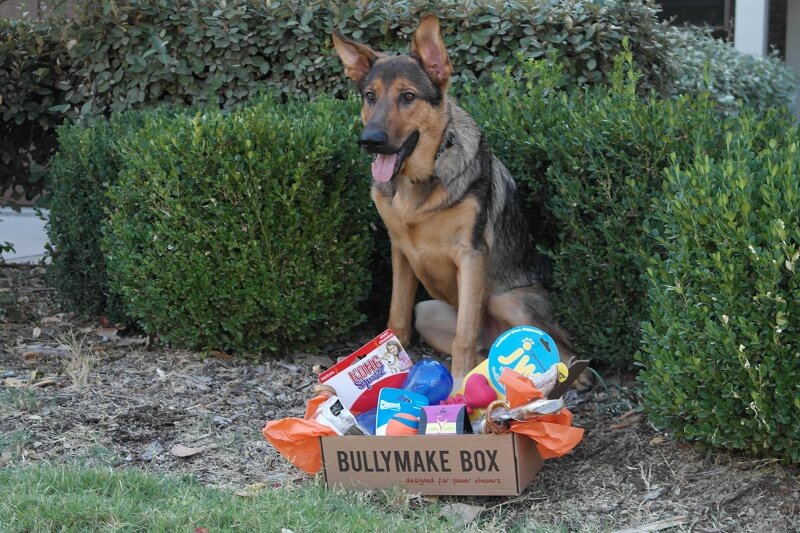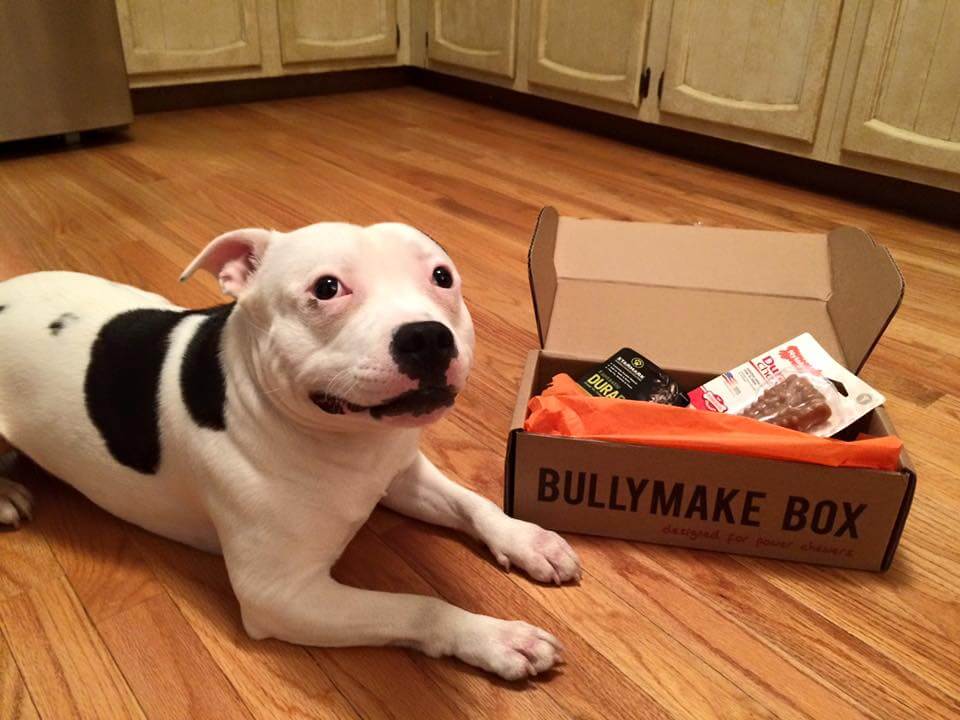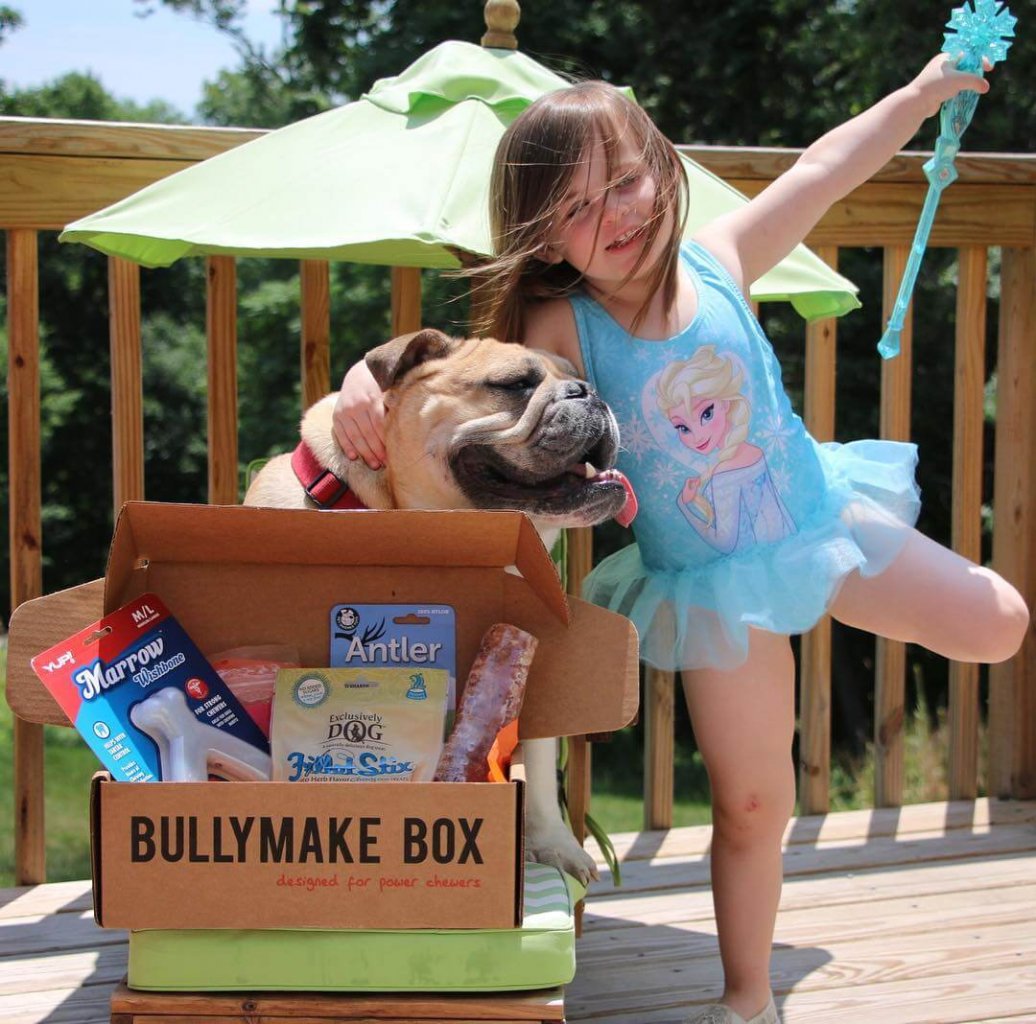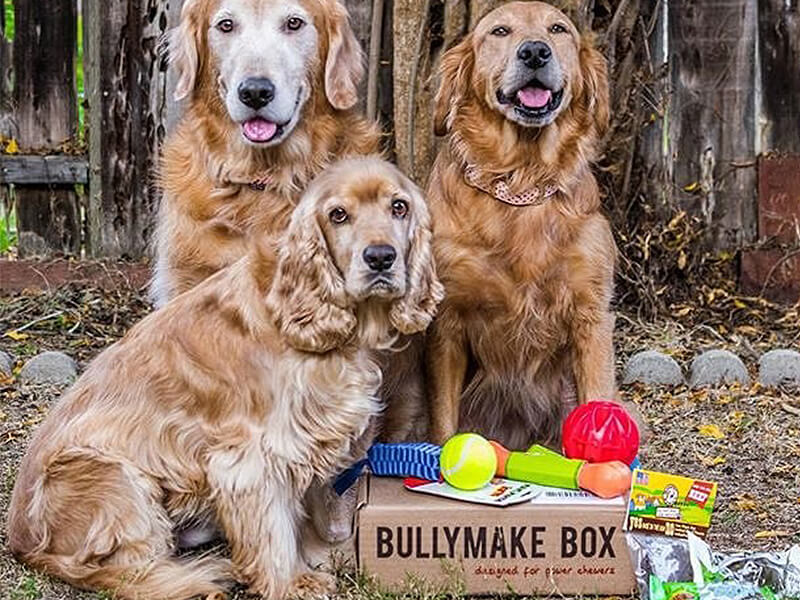 Not only that, but we work with rescues and dog shelters to benefit doggies everywhere.
We have already donated to Handsome Dan's Rescue, and Lone Star Bulldog Club Rescue and looking to donate to many more as time goes on.
So we invite you to try one of our plans, and to join the Bullymake family along with 1000's and 1000's of other happy customers!